Alea Marley, recipient of the 2022 Lillian Shepherd Memorial Award for Excellence in Illustration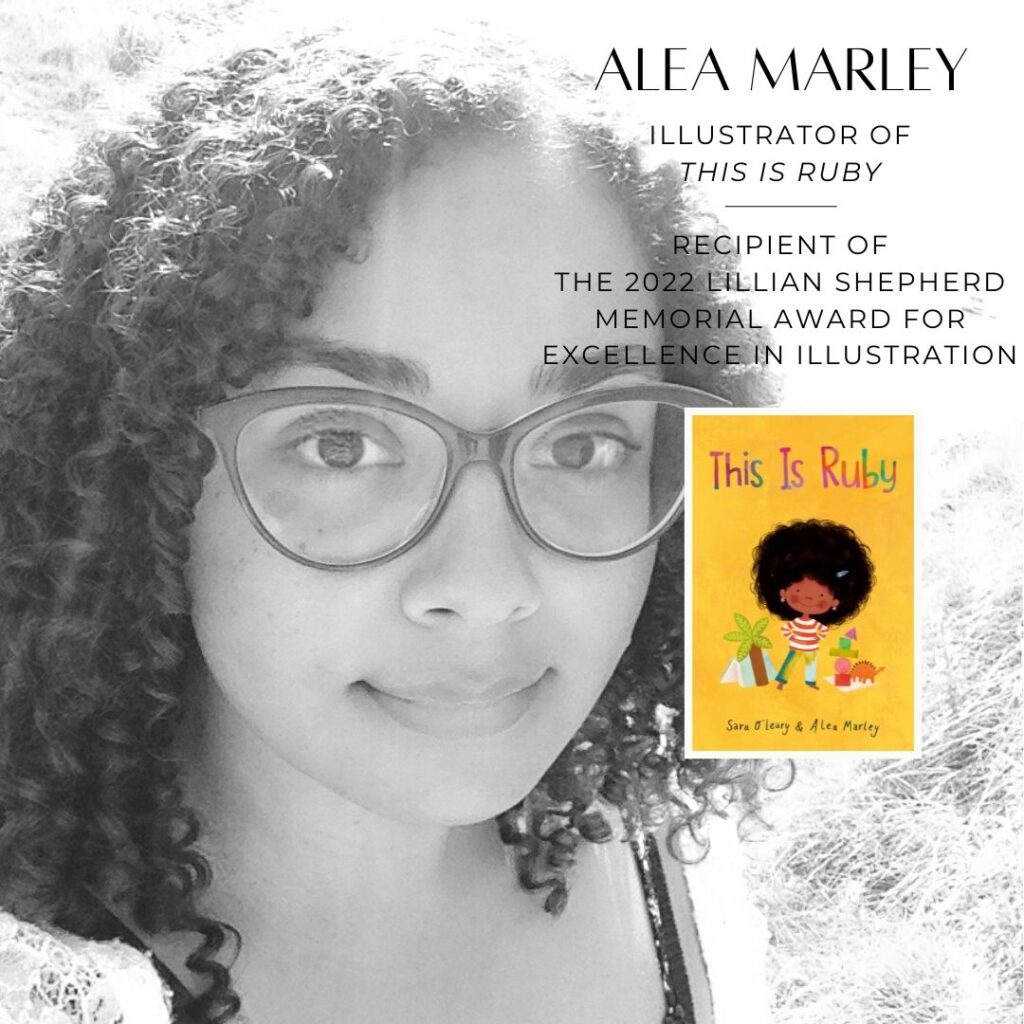 Alea is a children's illustrator living and working in England. She was born in the UK and her family roots are from Barbados. She loves creating whimsical scenes that are filled with plant life, texture, and bursts of colour! Her favorite mediums to work with are mechanical pencils, watercolor crayons, and digital brushes. Marley's publishing clients are Macmillan, Tundra, Abrams, Little Bee, Harper Collins and Walker Books.
Here's more on This is Ruby:
Ruby is curious about her world and has big ideas about how it works. A delightful picture book celebration of science and creativity, and a welcome companion to Sara O'Leary's beloved This Is Sadie. Ruby is a little girl with a sense of curiosity and enthusiasm that's too big to contain! Ruby is always busy –– she loves to make things, watch things grow and figure out how things work, with her dog Teddy by her side. And Ruby has lots of ideas about what she wants to be: maybe an animal conservationist? Or an archaeologist? She's great at excavating (i.e. digging holes). Or maybe an inventor? She's already invented a book with smells instead of words (so dogs can read it) and a time machine (the dinosaurs did have feathers after all, and the future is looking wild). This is Ruby, and this is her world.
Alea's illustrations in This is Ruby are wonderfully playful at the same time as they are incredibly skilled, a multifaceted talent paralleled only by Ruby herself. Here's what the jury had to say about Alea's illustrations for This is Ruby:
"Every page has something different. This is a very appealing, special book with dynamic illustrations that changed spread to spread. The vibrant and dynamic work is sweet and simple and Ruby's spunk shines."
---