Announcing the 2023 Atlantic Book Award Nominees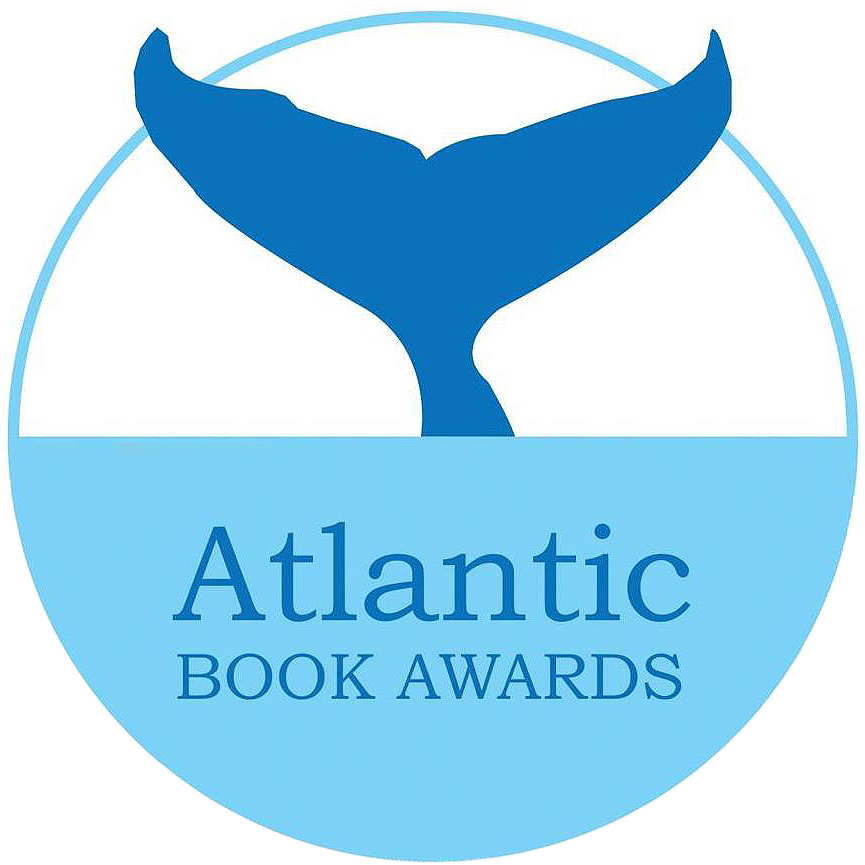 Hold onto your hats, book lovers, the Atlantic Book Awards are back, showcasing the finest in Atlantic Canadian writing and publishing. 
The books shortlisted for the 2023 Atlantic Book Awards are a testament to the incredible diversity and richness of Atlantic Canadian literature, with everything from poetry to scholarly writing, books for young adults, short stories, adult fiction, and three titles in contention to be named the best Atlantic-published book. 
The winners of the six Atlantic Book Awards will be revealed at the Atlantic Book Awards Gala at Halifax Central Library on Wednesday, June 7. Here are the nominees:
Alistair MacLeod Prize for Short Fiction
Meghan Rose Allen, The Summer the School Burned Down (Indie-published)
Bridget Canning, No One Knows About Us (Breakwater Books)
Elaine McCluskey, Rafael Has Pretty Eyes (Goose Lane Editions)
Ann Connor Brimer Award for Atlantic Canadian Children's Literature
Nicola Davison, Decoding Dot Grey (Nimbus Publishing)
Vicki Grant, Tell Me When You Feel Something (Penguin Random House)
Jo Treggiari, Heartbreak Homes (Nimbus Publishing)
APMA Best Atlantic-Published Book Award
Goose Lane Editions with the Beaverbrook Art Gallery, Wabanaki Modern / Wabanaki Kiskukewey / Wabanaki Moderne by Emma Hassencahl-Perley & John Leroux 
Flanker Press, Operation Masonic by Helen C. Escott
Boulder Books, Food, Culture, Place: Stories, Traditions, and Recipes of Newfoundland by Lori McCarthy and Marsha Tulk
Atlantic Book Award for Scholarly Writing
Carol Lynne D'Arcangelis, The Solidarity Encounter: Women, Activism, and Creating Non-Colonizing Relations (UBC Press) 
Mark David Turner, Inuit TakugatsaliuKatiget / On Inuit Cinema (Memorial University Press)
Elizabeth Yeoman, Exactly What I Said: Translating Words and Worlds (University of Manitoba Press)
J. M. Abraham Atlantic Poetry Award
Luke Hathaway, The Affirmations (Biblioasis)
Nanci Lee, Hsin (Brick Books) 
Annick MacAskill, Shadow Blight (Gaspereau Press)
Thomas Raddall Atlantic Fiction Award
K. R. Byggdin, Wonder World (Enfield & Wizenty) 
Bobbi French, The Good Women of Safe Harbour (HarperCollins) 
Lisa Moore, This Is How We Love (House of Anansi) 
Nine of the eighteen nominations are for books published by Atlantic publishers. New Brunswick's Goose Lane Editions and Nova Scotia's Nimbus Publishing have two nominations each. Other regional publishers are Breakwater Books, Boulder Books, and Flanker Press, all based in Newfoundland, and Nova Scotia's Gaspereau Press.
Nominee Meghan Rose Allen (The Summer the School Burned Down) is also nominated for a New Brunswick Book Award. The winners of the NBBAs will be revealed at an awards ceremony at Lily Lake Pavillion in Saint John on Saturday, June 3.
Nominees Bobbi French (The Good Women of Safe Harbour), Nanci Lee (Hsin), and Jo Treggiari (Heartbreak Homes) are all also nominated for Nova Scotia Book Awards. Winners of the NSBAs will be revealed at a gala ceremony at Brightwood Golf & Country Club in Dartmouth on Monday, June 5.
The Nova Scotia Book Awards and the New Brunswick Book Awards take place during the Atlantic Book Festival, along with a range of online and in-person events featuring authors shortlisted for awards in the week leading up to the Atlantic Book Awards Gala.
On Wednesday, June 7, the six Atlantic book awards, including one of Canada's biggest book prizes, the Thomas Raddall Atlantic Fiction Award valued at $30,000, will be presented along with the Atlantic Legacy Award, honouring an individual who has made an extraordinary contribution to the advancement and encouragement of the literary arts in Atlantic Canada.
The 2023 Atlantic Book Awards Gala takes place at Paul O'Regan Hall in Halifax Central Library at 7:00 p.m. and will be hosted by journalist, author, and editor Lindsay Ruck (Amazing Black Atlantic Canadians). Tickets ($20) are available online now: https://www.eventbrite.com/e/atlantic-book-awards-tickets-609529317597
The awards ceremony will also be live-streamed so book lovers across the region and beyond can join in the celebration.
The Atlantic Book Awards Society extends a big congratulations to this year's nominees. Visit www.atlanticbookawards.ca and find us on Facebook, Twitter, and Instagram, where you can stay up-to-date on the Atlantic Book Awards Festival events.