The Atlantic Book Awards Society is welcoming the addition of the new Senator Donald Oliver Young Black Voices Book Prize.
The Honorable Senator Donald Oliver is establishing the Young Black Voices Book Prize as part of his legacy to the Atlantic cultural community.
Designed to encourage the creation of work by young Black writers from Atlantic Canada, the award will recognize excellence of books published in Canada that celebrate their stories and creative vision, both fiction and non-fiction, in alternate years, beginning with fiction in 2023.
The Prize will acknowledge young writers' achievement in the presentation of aspects of the cultural, historical, and sociopolitical situation of Canadians of African descent.
"This is the largest prize in Canada for young Black Writers, and my hope is that once the word gets out, more talented Black youth with interests in writing will take pen to paper and write the books that will be published telling the powerful stories of our struggle," says Oliver, who is funding the prize.
Oliver retired as a member of the Senate of Canada in 2013 after twenty-three years of service with distinction, a ubiquitous spokesperson for diversity, pluralism, fairness and equality. Oliver's memoir, A Matter of Equality: The Life's Work of Senator Don Oliver was nominated for the 2022 Margaret and John Savage First Book Award (Nonfiction).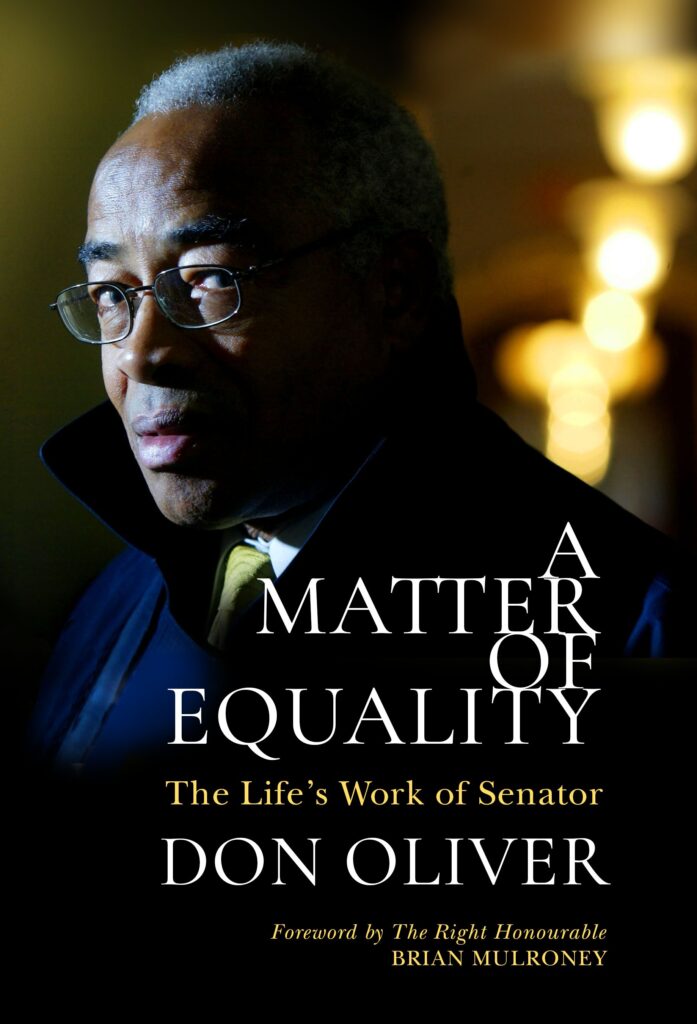 The new Young Black Voices Book Prize is established to encourage young writers to find their voices and share their stories with the world. To ensure that it is younger writers that receive the benefit from the Prize, submitted titles must have been written by a Black individual born in Atlantic Canada or who has been resident of Atlantic Canada for at least two years and who is age 35 or younger at the time the book was written.
A celebration to mark the official launch of this influential new book prize will be held on Monday, October 17, 2022 at Paul O'Regan Hall in Halifax Central Library from 12:00 p.m. to 2:00 p.m. The event will be hosted by author and journalist Lindsay Ruck (Amazing Black Atlantic Canadians). Guest speakers will include Sylvia Parris-Drummond, CEO of the Delmore "Buddy" Daye Learning Institute, and Russell Grosse, Executive Director of the Black Cultural Centre for Nova Scotia, who will speak about the influence and importance of the prize to Nova Scotia's 52 Black communities.  The Honorable Senator Oliver will discuss the symbolic importance of the award. Light refreshments will be served following the formal program.
The Atlantic Book Award shortlisted titles will be announced in March 2023. The winner of the inaugural Senator Donald Oliver Young Black Voices Book Prize will be announced at the Atlantic Book Awards ceremony in June 2023.