Shortlist Announcement Event — March 29, 2016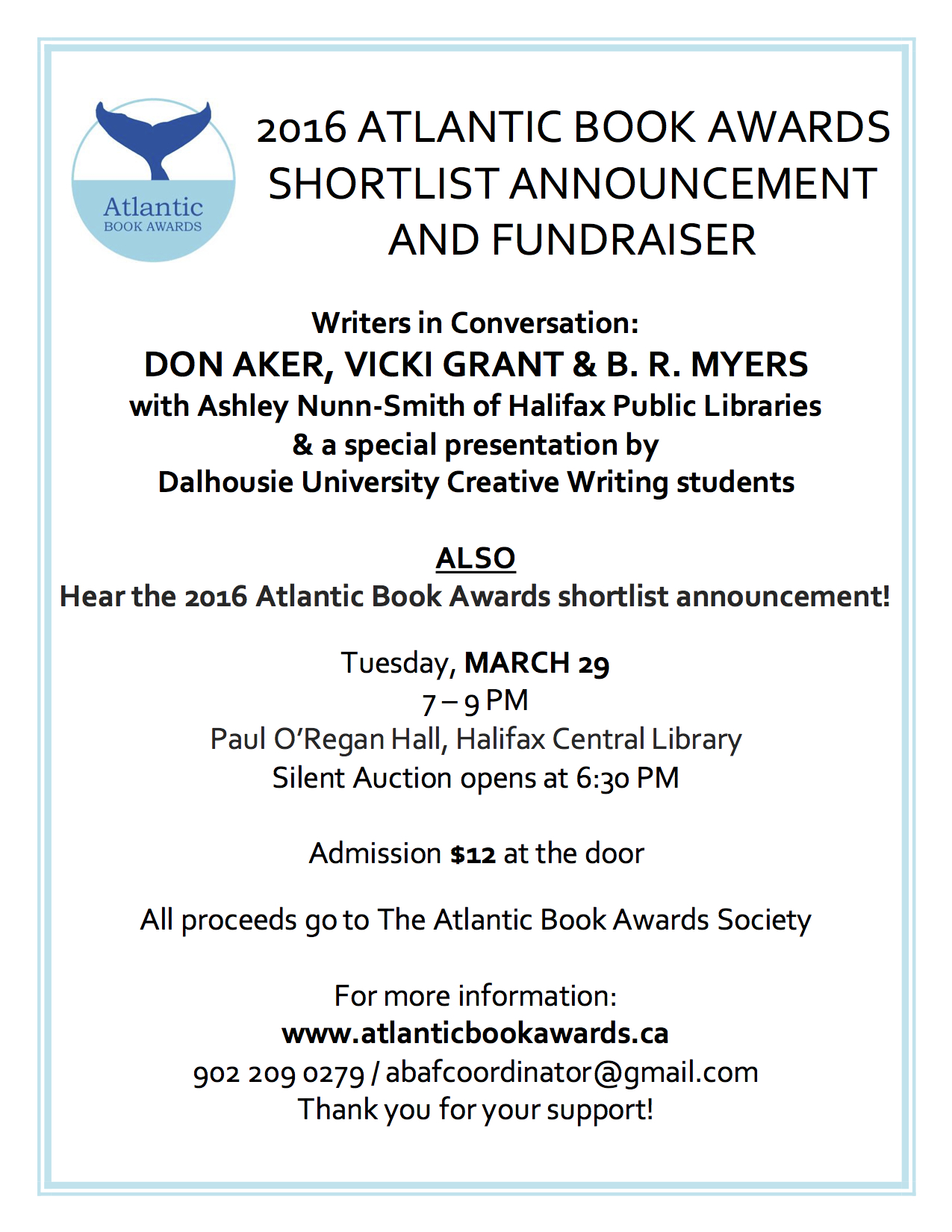 Learn more about Dalhousie's Creative Writing Program here.
A news conference to announce details of the Atlantic Book Awards gala will be held March 29 in Moncton. This is the first time the ceremony will be held in New Brunswick and the first time it will be a bilingual event.
Date: Tuesday, March 29
Location: C'est La Vie Café, 785 Main St, Moncton
Hour: 11:00 a.m.