Nova Scotia Book Awards Celebration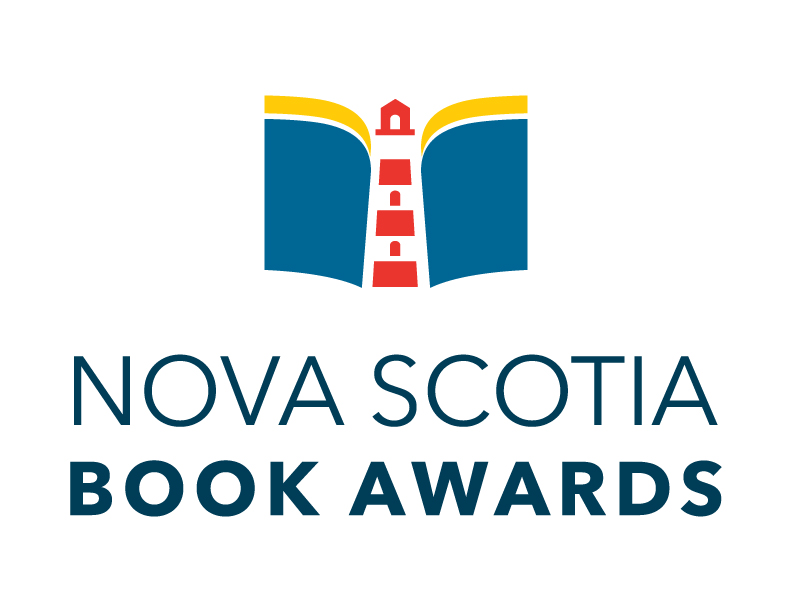 Nova Scotian books took centrestage at the inaugural Nova Scotia Book Awards ceremony held Monday night at Halifax City Hall.
"Well, everyone looks so nice," said Lindsay Ruck, an author herself and the evening's emcee, as she surveyed the packed room of mask-wearing attendees.
The event started with the presentation of the Margaret and John Savage First Book Awards for Nonfiction and Fiction. Named for his parents, the first book awards were introduced by Mayor Mike Savage. "Books in our house were a big deal," he said.
Joanne Gallant received the debut non-fiction prize for her memoir about miscarriage and motherhood, A Womb in the Shape of a Heart, while Colin Sweets Arsenault claimed the debut fiction prize for his novel, Short Mercy. The win starts off a busy week for Sweets Arsenault; he's getting married on Saturday. 
The new event introduced a new award: the George Borden Writing for Change Award. Previously the Dartmouth Book Award for Non-fiction, this award is for an outstanding non-fiction book by a Nova Scotian author that inspires others and challenges the status quo and is named for the late George Borden (1935–2020). 
The first winner of the George Borden Writing for Change Award is Glen Canning for My Daughter Rehtaeh Parsons. "It has a special meaning to me, to know a tragic story can inspire others to take a stand against injustice and commit to making our communities a safer place for us all," said Canning.
Sharon Robart-Johnson received the Robbie Robertson Dartmouth Book Award for Fiction for her meticulously researched novel Jude and Diana, inspired by the true story of an enslaved teenager's murder in 19th century Nova Scotia. A delighted Robart-Johnson said she couldn't believe she was even nominated when she first got the news. "When I got the email, I forwarded it to my editor to ask if it was real," she said. "This means the world to me."
Veteran journalist Stephen Kimber took home the Evelyn Richardson Non-Fiction Award for his biography of Alexa McDonough, Alexa! Changing the Face of Canadian Politics. Jury remarks praised Kimber's storytelling in presenting "the remarkable journey of a legend."
Until now, Nova Scotia didn't have its own provincial literary awards celebration, as all the book awards for Nova Scotia authors were presented as part of the Atlantic Book Awards.
The new event separates Nova Scotia-only literary awards from those awards open to writers from all four Atlantic provinces, shining a more focused spotlight on Nova Scotia authors and books and bringing the province in line with the other three Atlantic provinces, each of which has its own provincial book awards celebration.
Literary events continue all week, culminating with the Atlantic Book Awards Gala on Thursday, June 9, 7 pm at Paul O'Regan Hall, Halifax Central Library. For tickets, please see www.atlanticbookawards.ca
The Nova Scotia Book Awards is a partnership between the Dartmouth Books Awards Committee and the Writers' Federation of Nova Scotia, with support from the Atlantic Book Awards Society. The Society for the Nova Scotia Book Awards is grateful for generous funding from the Nova Scotia Department of Communities, Culture, Tourism, and Heritage, Support4Culture, and the University of King's College.
Here is the full list of winners as presented:
Margaret and John Savage First Book Award (Non-Fiction)
Joanne Gallant, A Womb in the Shape of a Heart: My Story of Miscarriage and Motherhood (Nimbus Publishing)
Margaret and John Savage First Book Award (Fiction)
Colin Sweets Arsenault, Short Mercy (Pottersfield Press)
George Borden Writing for Change Award
Glen Canning (with Susan McClelland), My Daughter Rehtaeh Parsons (Goose Lane Editions)
Robbie Robertson Dartmouth Book Award (Fiction)
Sharon Robart-Johnson, Jude and Diana (Fernwood Publishing)
Evelyn Richardson Non-Fiction Award
Stephen Kimber, Alexa!: Changing the Face of Canadian Politics (Goose Lane Editions)